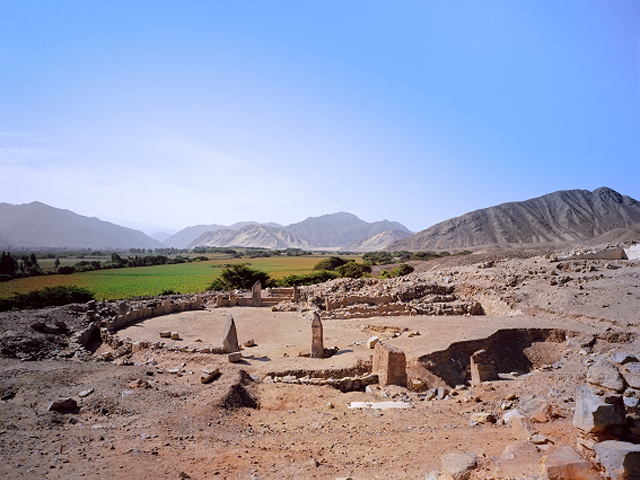 Miraya, another ancient city of North
When he thought he knew all about the Caral civilization (3000 BC), the progress of archaeological research revealed the complex organization and development in science and technology reached this ancient society.
The multidisciplinary team of professionals Caral Archaeological Zone (ZAC) has identified the Capital Area was formed by eight cities: Caral, Miraya, Chupacigarro, Lurihuasi, Pueblo Nuevo, Cerro Colorado, Allpacoto and Llaqta.
In these places caralinos applied a high knowledge in science and technology as well as in managing the economy and social organization that promoted its development.
These archaeological sites as well as Caral, Miraya City stands with monumental buildings, overlapping circular plazas and its strong links with Vichama, in the valley of Huaura.
For the construction of platforms pyramidal buildings Miraya was necessary transfer of large blocks of stone, while the walls of the enclosures were built with adobe and thatch.
For its part, the United States pledged to reduce emissions of greenhouse gases by 2025 between 26 and 28 percent from 2005 levels, which is double the planned cut between 2005 and 2020, while the EU is committed to reducing them by 40 percent.
Miraya in Civilization Caral
Miraya, within the social system of Caral, developed a high labor specialization in agriculture and processing techniques cotton fiber, the proof are the findings of colored cotton balls undelinted, balls, ringed tissues and twines, found in several of its buildings.
Miraya is located in a strategic area, in the middle part of the Capital District, a must for caralinos step to go to the coast and facilitate the exchange of goods with other cities belonging to the Caral civilization.
Date Posted: 24/01/2015