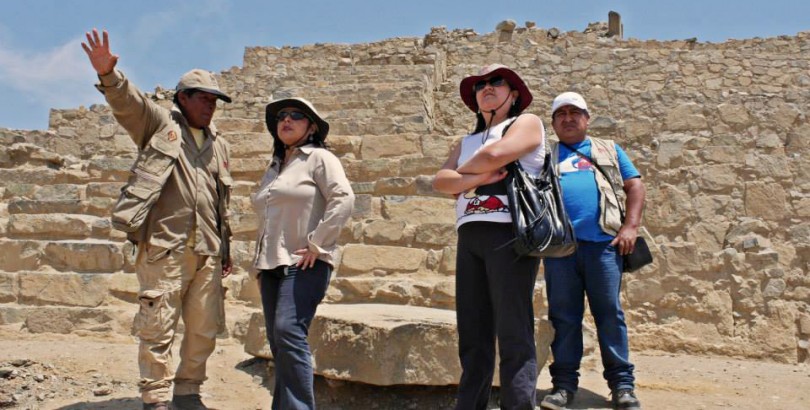 President of Council of Ministers visited Caral
On Saturday 3 January, the president of the Council of Ministers, Ana Jara, visited the Sacred City of Caral (3000 BC). She traveled around the archaeological site where could know the major advances in seismic construction of the pyramidal buildings and the ancient heritage in knowledge of Civilization Caral.
The Minister congratulated Ana Jara conducting workshops: functional and decorative, colored cotton ceramics, and musical workshops with flutes of Caral, which promote alternative development of the local population of the Supe Valley.
He used the occasion to encourage the Regional Government of Lima to promote investment projects that allow sustainable development of this valley and put greater interest in alternative development can achieve the population around the archaeological heritage.
Finally, the Minister Ana Jara Velásquez left his congratulations to Dr. Ruth Shady Solis, for the work being conducted our institution and also encouraged us to continue research on Caral, the oldest civilization in America.
Source: Press ZAC
Date Posted: 05/01/2014